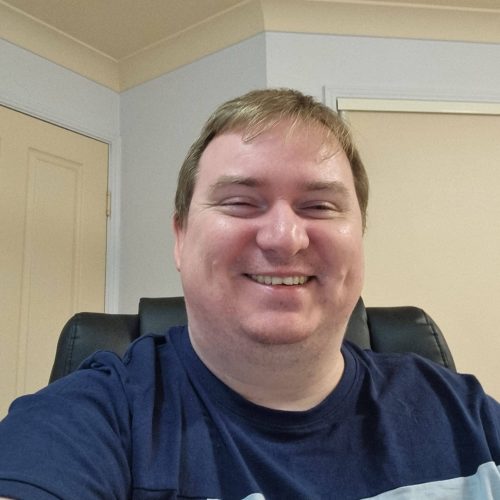 G'day there!
Hi, my name's Mark Hunter and it's great to meet you. If there's one thing I'm most passionate about, it's helping clients bring projects of impact to life through technology.
Yes I'm a total tech geek – just thinking about the server elegantly processing a request is pure joy and excitement for me. 😉
While I do not directly involve myself in the market process, I build you the marketing roads that get you there. And I'll do it by starting where you are. Let's face it, not everybody wants an entire website rebuild.
On the other hand, I'll be totally up front and honest with you if your website is not working. Ultimately the choice will always be yours!
I'm a firm believer of being an action taker. Sure, I come up with great strategies but I see myself as a powerful implementor. Not just an ideas man.
If you have an interesting project based on WordPress, feel free to reach out to me.
All the best,
Mark Hunter.
My Zone of Specialisation
Looking to find out a bit more about my skills? That's cool. Let me list my top 4 skills and see if this something you might find interesting.
WordPress & WordPress Development
This is what I consider my super power. My ability to understand WP inside out is further fueled by my understanding of how it works programmatically.
If you are looking to work with me, to not only get your website up and running, but also to "accessorise" it further then you are in great hands.
An interesting tidbit about me is that I am a PHP programmer and was well before I even learned WP. PHP is the language WordPress runs on top of – that means I can create plugins too.
Web Design and a Trained Eye for Design
I am not a natural born designer. In fact, my mother once locked me in the house because I was wearing a shirt that was totally a mismatch to the pants. No party that day!
However, in times past, I did spend some time observing what looks good and really analysing the reason behind why colours and patterns go together.
I also worked out how I could leverage the logical and scientific part of my brain to upskill my design prowess. And I believe I found it! So you can rest assured you will not have a mismatching site, but rather one focused on consistency, good looks and a great user experience.
Content Creation & Copywriting
Okay, so I'll admit I used to write poetry when I was young and developed a big crush on direct response copywriting as i grew older.
Writing good content and copy is just about being clear and understanding human psychology; and how we think and process information.
And while I don't put these skills front and center, they are very well developed and yours for the guiding.
Digital Marketing Knowledge
I have been an avid student of marketing for years. Sometimes I found it to be a little icky or slimey.
But like with my writing skills, I realise it's all about understanding how your market thinks, as well as just being yourself and helping people with things they need help with.
Thanks to what I've learned, I have a way to process and organise marketing systems in my mind while keeping my pulse on the human aspect.
Please note, my content and marketing skills are used as a way of guiding my work and moving you towards your goals. I do not offer them in isolation at this point.
One of the things I'm most passionate about is digital marketing. In addition to building websites, I've taken courses on how best to position my clients online and get a return from their new site.
Some of the popular ones you may recognise is Ryan Deiss' Digital Marketer which has been featured in authority sites like Forbes.
WP Elevation and Uguru's consulting courses were other investments I made in myself.
So you can see you are in good hands. If nothing else, contact me and say hi.
Mark has helped me with several issues on my WP website along with giving me some great ideas, he was able to fix some technical issues that I could not do on my own. He is knowledgeable, courteous, very helpful, creative and able to explain things in a way that is very easy to grasp and utilize. I recommend Mark for any and all of your website needs.
Mark gave me confidence and reassurance to pursue my passion project. He helped me build my site and explain things in MY language.