If you're not online, you're losing customers and falling behind your competitors. That's why a website is not just a luxury, but a necessity for every business that wants to thrive.
A website is an ultimate tool for establishing your online presence and maximizing your digital footprint. With a well-designed website, you can showcase your products and services, and stand out in a crowded marketplace.
But the sad reality is, there are many corporate trainers who rely on word-of-mouth to sell their certification programs to CPD participants.
Your website can, in fact, be the centerpiece of your online marketing strategy from attracting new customers to supercharging your sales. And it can work hand in hand by augmenting your existing offline strategies.
To illustrate the power of a website, let's take a look at two brands that started without one. Keep in note that, while these brands are not in the education space, the case study shows how even the humblest of beginnings can thrive from a well focused marketing strategy.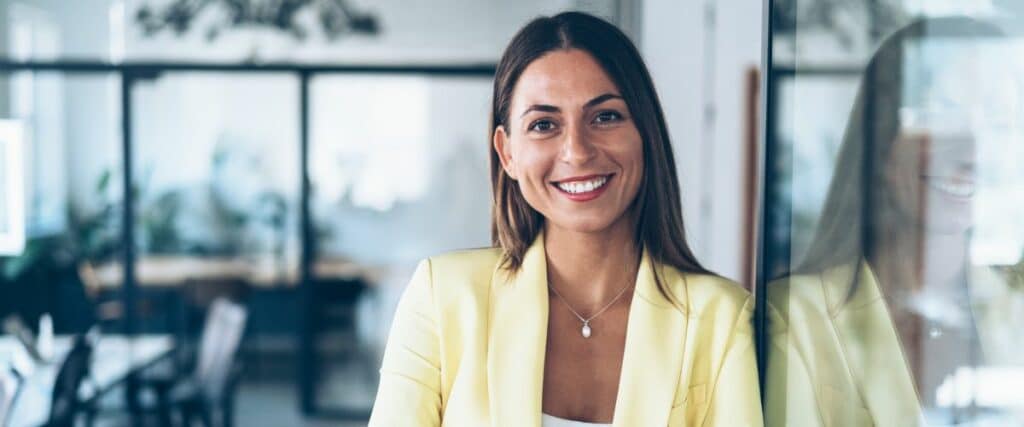 The Brands
Glossier
Glossier started as a beauty blog in 2010, but it wasn't until 2014 that the company launched its e-commerce site. Since then, the brand has grown rapidly, thanks in part to its engaging website.
Glossier's website features high-quality product images, customer reviews, and a clean, minimalist design that reflects the brand's overall aesthetic. By creating an immersive online experience, Glossier has been able to build a strong following and achieve impressive sales growth.
How does this apply to you? You can put information snippets out there about your training without giving away the farm. Just some open content that answers some simple questions can go a long way towards drawing awareness to your brand.
Warby Parker
Warby Parker is another example of a brand that has successfully leveraged its website to drive sales. Founded in 2010, the company began as an online-only retailer of prescription glasses and sunglasses.
By designing a website that is easy to navigate and visually appealing, Warby Parker has been able to provide customers with a seamless online shopping experience. The company's website also features a virtual try-on tool that allows customers to see how different glasses frames will look on their faces.
This innovative feature has helped Warby Parker stand out in a crowded marketplace and attract a loyal customer base.
Just as Warby Parker enabled their visitors to "Virtually Try" on glasses, you too can give your prospects a virtual taste of your programs and training.
This is a great way to build trust in shorter steps while proving you know your stuff.
So yes, while you may not be running the next fashion powerhouse, you can certainly learn from any unrelated niche.
Now, how exactly can a website supercharge your sales? Let's take a closer look at five ways:
How to Supercharge Your Sales
Expand Your Reach
With the right website design and development, you can optimize your online presence for search engines and social media, allowing you to expand your reach and attract new customers from all over the world.
By optimizing your website for search engines, you can improve your visibility in search results and attract more organic traffic to your site. This means that potential customers who are searching for products or services like yours will be more likely to find your business and consider making a purchase.
One great tip for doing so is to use Google's Rich Schemas. This is particularly helpful if you want to start locally before expanding outward and globally.
But search engine optimization is just one piece of the puzzle. To truly maximize your digital footprint and attract new customers, you need to leverage the power of social media. By creating a strong social media presence and using it to promote your brand, you can reach new audiences, build relationships with potential customers, and drive traffic back to your website.
Build Trust
When potential customers visit your website, they are looking for reassurance that your business is legitimate and trustworthy. A well-designed website can help you build trust with your audience in several ways.
A professional design is also essential for building trust with potential customers. When people visit a website that looks outdated or unprofessional, they may assume that the business is not trustworthy or credible. On the other hand, a modern and visually appealing website can help you make a positive first impression and demonstrate that your business is reputable and professional.
Finally, it's important to make it easy for potential customers to contact you and get the information they need. Including a contact form, phone number, and email address on your website can help you build trust by showing that you are accessible and responsive to your customers' needs.
Put Your Products or Services on the Spotlight
When it comes to showcasing your products or services, a website can be an incredibly powerful tool.
Unlike traditional marketing channels, such as print or radio ads, a website provides a dynamic platform where you can display your offerings in a visually appealing way.
By using high-quality images and detailed descriptions, you can create a compelling online storefront that entices potential customers to explore your offerings. This can be particularly effective if you sell products that are visually appealing or have unique features that can be highlighted through images and descriptions.
A great example of an elearning provider is Coach Glue. The cover images used to represent the digital programs are both exciting and enticing. This shows how simple visual cues on a website can really draw out the purchasing desire while teasing the curiosity of your potential buyers.
A well-designed website can also help you communicate the value of your products or services to potential customers. By providing detailed information about the benefits of your offerings and how they can improve customers' lives, you can help visitors understand why they should choose your business over your competitors.
Provide a Personalized Experience
One of the biggest advantages of having a website for your business is the ability to customize the experience for each visitor.
With the use of tools like cookies and analytics, you can track user behavior and provide tailored recommendations and promotions based on their interests and past interactions with your site.
For example, if a visitor has previously shown interest in a particular product or category, you can use this information to recommend related products or offer targeted promotions. This can help increase the likelihood of a purchase by providing a personalized experience that meets the specific needs and interests of each visitor.
Having the proper analytics setup on your website is the first step to getting the data you need. Installing remarketing pixels is also a great way if you are using paid traffic to return visitors back to readworthy content that commands them to pull out their credit cards and grab your game changing offers.
Just be sure to have proper legal policies in place when working with visitor history.
In addition to improving the user experience, personalization can also help build customer loyalty and increase customer lifetime value. By showing visitors that you understand their preferences and needs, you can build trust and encourage repeat business over time.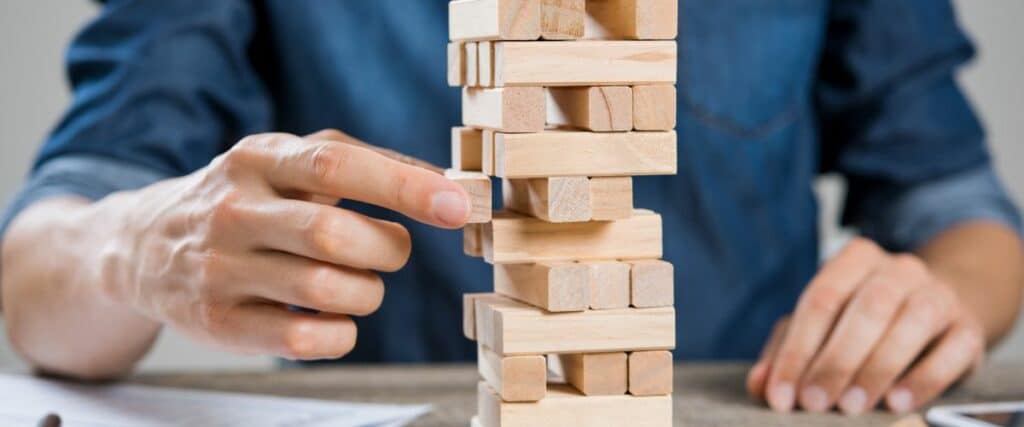 Capture Leads
One of the most important benefits of having a website for your business is the ability to capture leads. With the right lead capture tools, you can turn your website into a powerful lead generation machine.
To capture leads, you can use forms, pop-ups, and other lead-capture tools that prompt visitors to enter their contact information in exchange for valuable content. This information can then be stored in a database that you can use to nurture these leads over time through email marketing campaigns and other outreach efforts.
You will need to have a good email marketing system in place so you can track how your visitors got onto your marketing list in the first place. This really helps with both knowing if your content is hitting the mark as well as rewarding these subscribers with discounts for a higher level of service.
Nurturing leads is a crucial part of the sales process, as not every potential customer is ready to make a purchase right away. By providing valuable content and staying in touch with your leads through regular communication, you can keep your brand top-of-mind and increase the likelihood of a sale down the line.
Drive Business Growth with a Website!
A website is an essential tool for any business looking to maximize its digital footprint and supercharge its sales.
By expanding your reach, building trust, showcasing your products, personalizing the experience, and capturing leads, you can use your website to drive growth and achieve your business goals.
At Mark of Approval, we're passionate about helping businesses maximize their digital footprint and achieve their goals. With our expertise in website design, development, and marketing, we can create a website that's tailored to your unique needs and goals, and that's designed to supercharge your sales and ROI.
So if you're ready to take your business to the next level with a custom website that's designed to attract and retain customers, contact Mark of Approval today. Our team of experts is here to help you succeed online and drive growth over time.